Mona - Limited Edition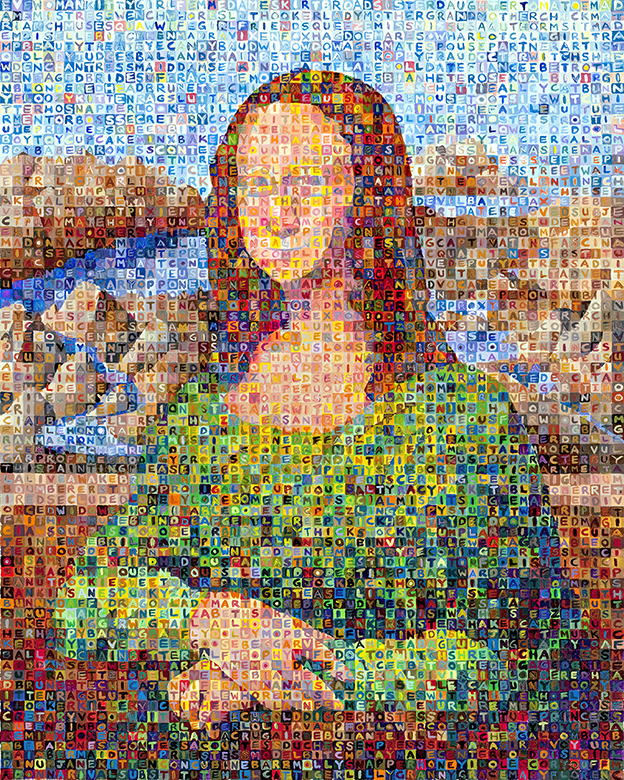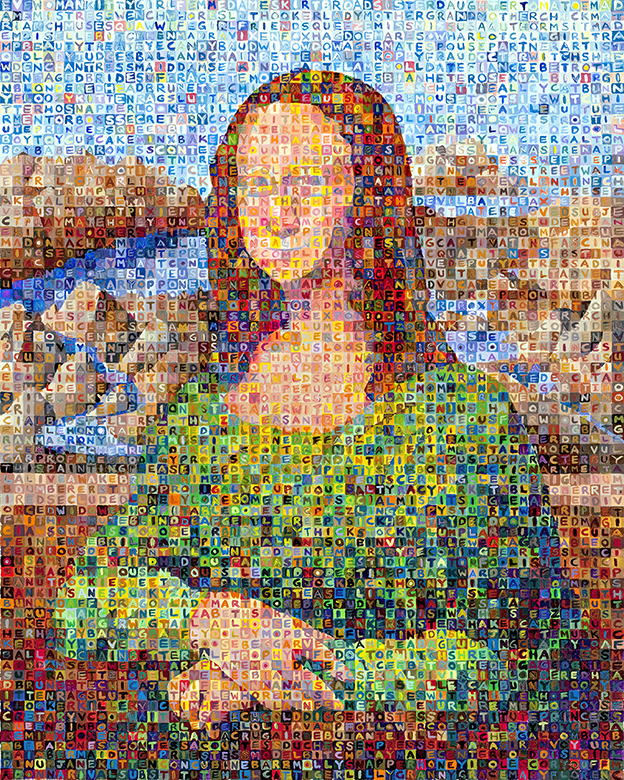 Mona - Limited Edition
Signed, limited edition giclee print. Edition of 250.
Paper size: 17"x23"; image area: 15"x18 3/4"
Leonardo's famous lady created by using adjectives to describe different types of women. Lawyer, teacher, kind, wild, mother, sister, daring, bold as sell as evil, nasty, trollop... think of a word to describe a woman you know and it is likely included. Look closely and find the hidden message I included in this very first word portrait to get insight as to what was going on in our lives at the time I created Mona.
Printed on 100% cotton, acid free, archival fine art paper with an elegant smooth surface and museum approved, invisible, protective top spray coating to ensure limited fingerprinting during handling & giving more durability during finishing process.